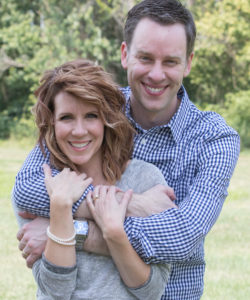 Our Passion
To transform and equip people to supernaturally demonstrate God's kingdom in their sphere of influence.
Our Pursuit
We have an assignment to invade the impossible. God wants the reality of His Kingdom to invade this world and transform it. Living in the reality of His Kingdom, we are free to have joy, peace, wisdom, health, wholeness, and all of the other good promises we read about in the Bible. These promises should be lived out now in places like our homes, churches, businesses, and schools. Sickness, disease, spiritual bondage, and sin should not be a way of life, period.
We are raising up people whom are focused on learning to host God's presence, being passionate about loving and getting to know Him, and are willing to pay any price to live in His purity and power because they know His love for them.
We will see people transformed, equipped, and released into their destinies, and we are excited to re-present Jesus to the nations.
We pursue discipleship through these five areas:
1. Best friends with Jesus
2. Naturally supernatural
3. Debt-free and outrageously generous
4. Kingdom family
5. Discover, develop & deploy your destiny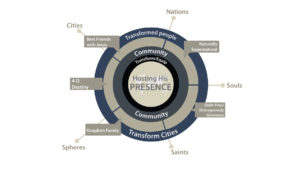 Partners & Friends
Since the early days of the Charismatic and Jesus movements, Pastor Cleddie Keith has been a man consumed with a passion for revival. As a Teen Challenge director in Houston, Texas, he ministered to down-and-outers and drug addicts hooked on the drugs of the '60s. For the past 23 years, Pastor Keith has served as senior pastor at Heritage Fellowship, located in the Greater Cincinnati area.Under Pastor Keith's leadership, ministries have been birthed around the world. Weekly river meetings have touched thousands of hungry hearts throughout the United States. The meetings have attracted many from all over the world. Pastors who have come discouraged have left refreshed and renewed–returning to their home churches where revivals break out with signs, miracles, wonders, and conversions.
Called "a pastor's pastor," Pastor Cleddie has hosted Hungry Preachers meetings for more than 25 years. Recognized as an apostolic figure, he has been a frequent guest speaker at national and international conferences in the USA and many nations around the world. The heart of his message is to hear what the Lord is saying to the Church, and to spur pastors on to contend for true revival. Pastor Keith's ministry is both candid and powerful.
Global Legacy (GL) is an apostolic, relational network of revival leaders whose purpose is to bring Heaven to earth (Matt. 6:10). Following the New Testament model for apostleship, GL seeks to establish Kingdom government and to build empowering cultures.
Recognizing that relationship is the foundation of God's government, GL helps to build relationships between revival leaders through relational gatherings, ministry events and mission trips, as well as through monthly newsletters and video conferencing. GL also offers resources that equip leaders, and those they lead, to transform their spheres of influence and surrounding cultures into Kingdom cultures.
Global Legacy is dedicated to helping fulfill the mission of Bethel Church, which is REVIVAL: The personal, regional, and global expansion of God's Kingdom through His manifest presence!
As GL works to carry out this mission, we recognize the importance of remaining an emerging wineskin. As Bill Johnson teaches, "it's all about the wine (God's presence)," and the wineskin must remain flexible in order to receive, carry, and pour out the wine in whatever way God chooses to come today and tomorrow.
Speaking the truth in love, we will in all things grow up into Him who is the Head, that is, Christ. From Him the whole body, joined and held together by every supporting ligament, grows and builds itself up in love, as each part does its work -Eph 4:15-16