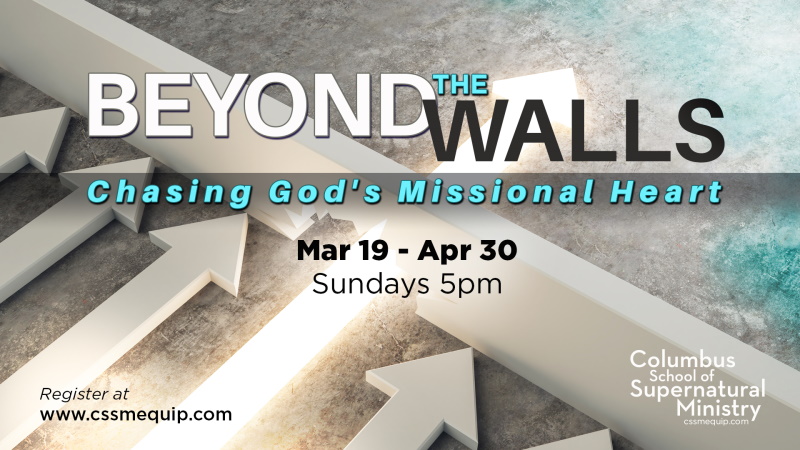 Did you know God has a mission to invade this world with His presence? Are you ready to grow and partner with God in His mission?"

Join us for the CSSM Spring Quarter 2023 "Beyond the Walls: Chasing God's Missional Heart" Sunday March 19!
The last Sunday to sign up for this quarter will be March 26th. Please email [email protected] with any questions.
Register at www.cssmequip.com or click the button above