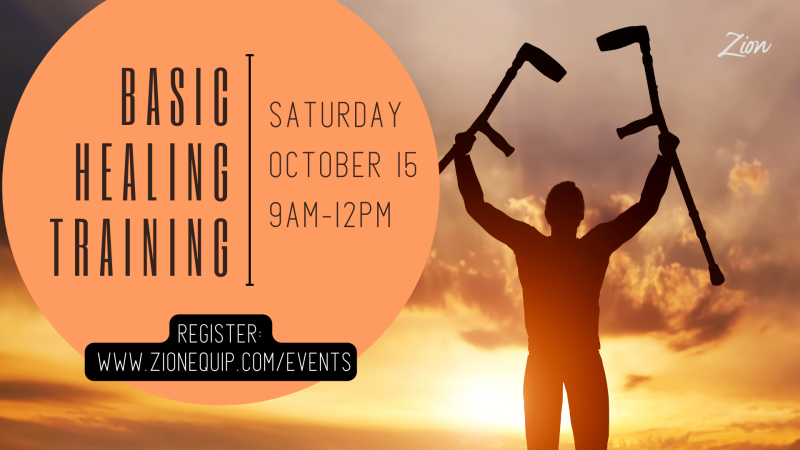 Our upcoming Healing Training will be taking place on October 15th from 9am-12pm. Join Pastor Jim Baker and one of our ministry team leads Jamil McGhee as they go over basic healing ministry!
If healing is new for you or an area you have been wanting to grow in this training is for you! There will be a mixture of teaching and hands on activation. We are so expectant for the testimonies that are coming out of this training.
Registration is $10 and can be completed by clicking the button above.