ZKids is our supernatural kids ministry here at Zion Christian Fellowship! Ministering to kids and allowing them to learn about who they are in Christ at an early stage in life is a KEY ingredient to reigning in this life through Christ.
At ZKids they will learn:
Who God is and how much He loves them
How & Why to talk to God
Who the Holy Spirit is
How & why to hear the voice of God
What it means to soak in His presence
Who Christ is and what He did for them
Who they are in Christ
What we have in Christ
How we live out our identity in Christ
How to be the church outside the church building
We are excited to announce that ZKids will be reopening for in-person services on June 7!
LIMITED CAPACITY.

Max of 6 kids in 2-3's and max of 9 kids in 4-5's.

TEMPERATURE/SYMPTOM CHECKS AT CHECK-IN.

This includes actively symptomatic household members.

HANDWASHING/SANITATION BEFORE, DURING AND AFTER CLASS.
Our Rooms:
We have four super fun, bright, interactive and friendly environments for your kids, designed for their age groups, to experience God in. They will learn through interactive and story-filled lessons, age appropriate crafts, energetic games, and more.
Preschool Ages

Kid City Park

: Ages 3mo-2yrs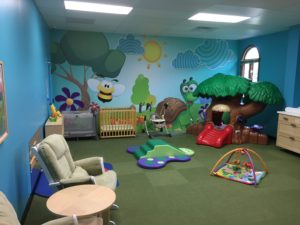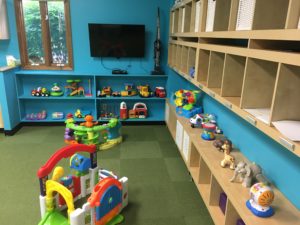 Kid City Zoo:

Ages 2yrs-3 ½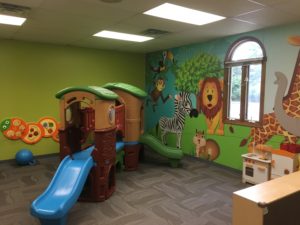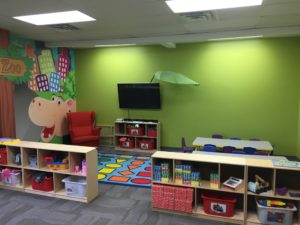 Kid City

: Ages 3 ½ (or potty trained)- 5 yrs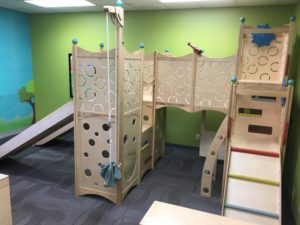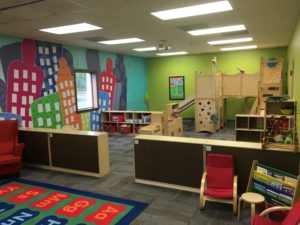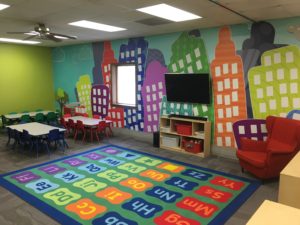 Elementary Ages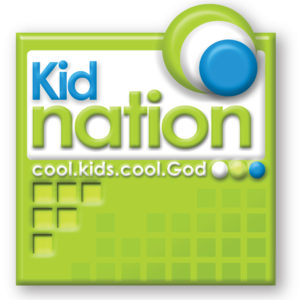 Kid Nation: Ages 6yrs – 6th grade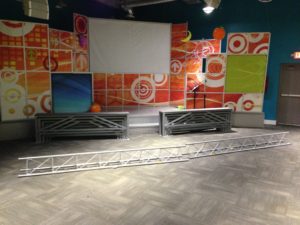 Check-in: Opens at 9:45am each Sunday and is located in the main lobby & children's resource room. Check in closes and the rooms stop accepting kids at 10:30am, so if you want your kids to experience part of the adult worship with you, be sure to have them to the rooms before that time.
First Time Visitors:
Keeping your kids safe while they are having fun at church is a top priority at Zion. Because of this, we will have you fill out some necessary information to help us – it's a short five-minute process and only needs to happen once!
If you have any questions before your arrival, please let us know by contacting us by CLICKING HERE to email the Zkids Team!
Interested in joining the Team?
Fill out this quick form, and someone will be in contact with you in the next few days! CLICK HERE!
Children's Admin Pastor – Angela Locke
Angela Locke is originally from Ohio, where she worked for nine years at a children's hospital before moving to Redding, California. During her five years in Redding, she was on staff at Bethel Church as the special-needs pastor, where she and her team cultivated an atmosphere for children with special needs to be known, valued, loved, and empowered, with an emphasis on healing breakthrough.
She was also on staff with the Bethel Healing Rooms as the children's team leader. It was her great joy to lead, equip, empower, and minister alongside of a team of passionate adults and sixty mighty children who ministered healing to the sick.
She is a carrier of hope and has a passion for seeing all children know and experience Jesus and walk in their fullness of their potential in Christ!