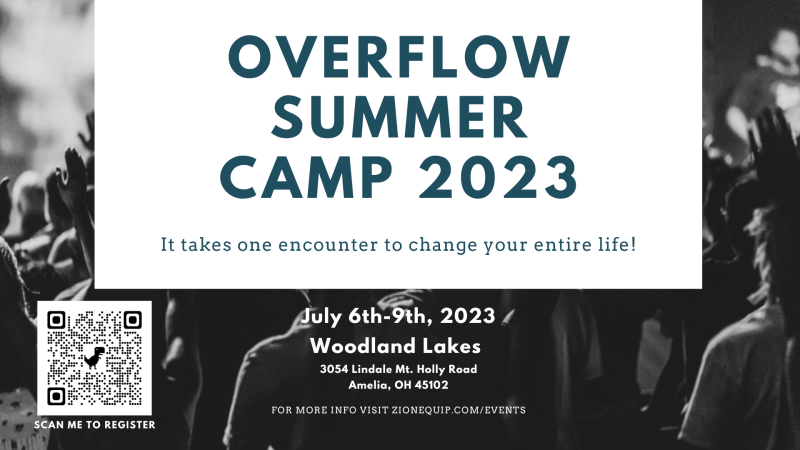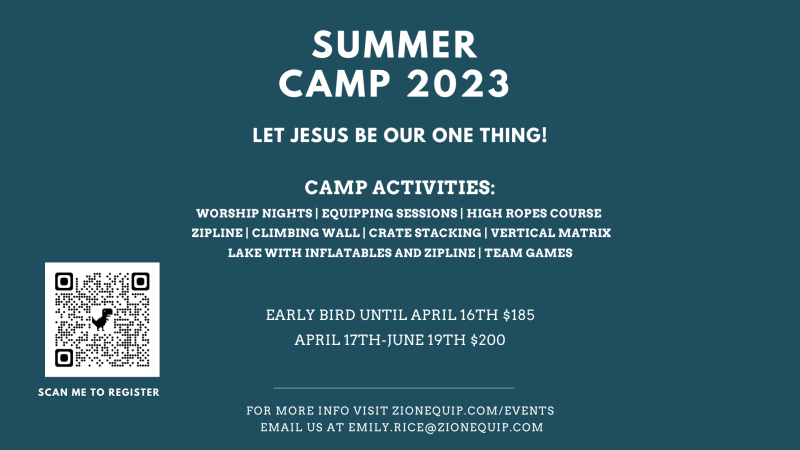 Overflow Summer Camp will be taking place July 6-9th! Life changing encounters with God will take place at this camp! We are so expectant for how God will move in the lives of our youth.
Overflow Summer Camp is for students ages 13-18 and will be happening from July 6th-July 9th at Woodland Lakes Christian Camp & Retreat Center! The address for Woodland Lakes is 3054 Lindale-Mt. Holly Road, Amelia, Ohio 45102.
Early bird registration is $185 and ends on April 16th. April 17th-June 19th registration will cost $200. A $50 deposit is due upon completing the registration form.
We will be doing a range of activities from high ropes courses and climbing walls to swimming in the lake with the inflatables course. There will be morning equipping sessions with teaching and activations, followed by afternoons of fun and we will end each day with powerful services.
Students will need dropped off at Woodland Lakes on July 6th at 4-5pm and will need picked up from camp on July 9th at 2pm. Parents are responsible for dropping off and picking up students from Woodland Lakes. We encourage students to carpool together to camp since youth leaders will not be driving any students.
If you have further questions, please email Emily and Jordan Rice, the youth pastors, at [email protected]
Please click the button above to register!
If you are a youth leader wanting to register yourself for camp please click here!